Do you like FREE money?  Of course you do!!!
Channel 94.1 is giving away cold hard cash up to 6 times a day, every weekday, with the FREE MONEY MUSIC MONTAGE!
Starting Monday, April 22nd tune into the Big Party Morning Show around 7:15am, each weekday morning, to hear the different times to tune in for the FREE MONEY MUSIC MONTAGE.  Throughout the day, you will hear a special montage cue-2-call.  When you hear the montage cue-2-call, dial 402-938-9400.  You will get to hear the montage one time, and then it is up to you to tell us the five songs in the montage to win $500!
If you don't identify all five songs, in order, we will let you know which ones you got right, so you can call in for a chance to play again later in the day.
The listener to guess all five songs  will instantly win $500!
(artist, title of the song, or featured artist are all acceptable)
Keep an eye on the contest section of the website for a special Channel Surfers advantage.  We will let you know what hours we will be playing the FREE MONEY MUSIC MONTAGE each day!
Win your share of thousands of dollars every day with Channel 94.1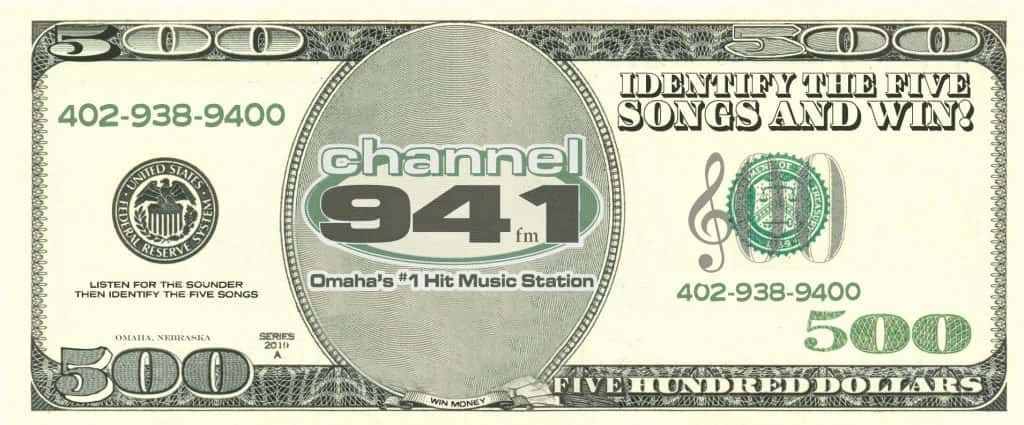 Click Here for official contest rules.
Click Here to find the contest times.