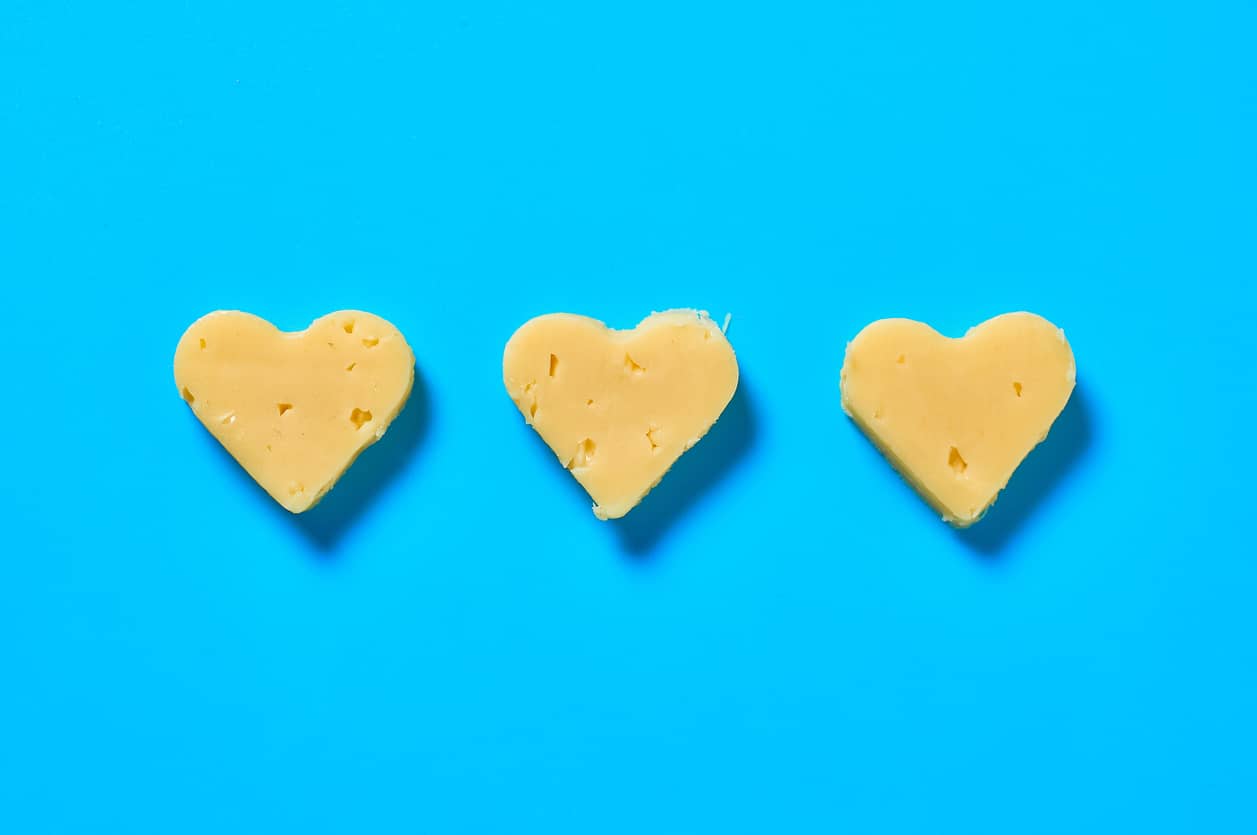 Why not show a little love on Valentine's Day this year with some Wisconsin Cheese?
It may seem a bit strange, but we all know someone who lives a very intense cheese lifestyle. Maybe, that special someone may not be into the traditional box of chocolate. Wisconsin Cheese plans to give away 500 heart-shaped boxes full of local cheeses for free next month.
From today until January 31, the cheese company is encouraging us to nominate any cheese lover of their choice to receive one of just 500 complimentary gift-boxes from "The State of Cheese," Wisconsin.
"It's the season of love, and this year we're thinking beyond traditional symbols of romance for a more inclusive holiday that everyone can enjoy," Suzanne Fanning, chief marketing officer for Wisconsin Cheese and senior vice president for the Dairy Farmers of Wisconsin, said in the announcing the giveaway. "In Wisconsin, cheese is our love language, and we know many of our fans across the country feel the same way, so this is a 'grate' way to celebrate with cheese lovers nationwide."
The heart-shaped boxes of cheese can be personalized with one of three 'cheesy' greetings, will contain "five specialty Wisconsin cheeses, crafted by multi-generation cheesemakers including Master Cheesemakers, and sponsored by the experts at Dairy Farmers of Wisconsin." They include the dessert-ready Crave Brothers Chocolate Mascarpone, the "decently creamy" Cedar Grove Butterkäse, the "sophisticated" Wood River Creamery Black Truffle Cheddar, the award-winning Roth Buttermilk Blue, and Henning's Maple Bourbon Cheddar, which "charms" and "surprises."
According to the official rules, entries require at least a 100-word explanation as yo why you're nominating someone or yourself. If you know more than one potential nominee, they encourage multiple nominations.
More info can be found on the Wisconsin Cheese site HERE.
Win a heart-shaped box of Wisconsin cheese for your Valentine by entering For The Love of Cheese contest https://t.co/81BOjZMDSB

— Kewaunee Star-News (@KCStarNews) January 13, 2021
Photo| iStock