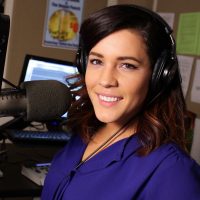 Chi
Monday, Tuesday, Wednesday, Thursday, Friday -- 10:00 AM - 02:00 PM
Chi is a product of the University of Nebraska-Lincoln. She graduated with a Bachelors in Journalism focusing on Native American Ethnic studies, economics, and English.
Her first gig was in a Lincoln, Nebraska newsroom. From the newsroom, Chi branched out as a show producer and eventually on air. Chi joined Channel 94.1 in the winter of 2014.
Outside of radio, Chi loves being active with her family whether it's traveling or playing soccer in the backyard.