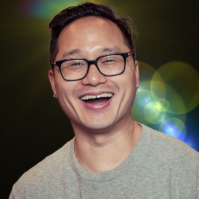 Julian on the Radio
---
Thank you for taking the time to visit me here on Channel 94.1 ! Those who really know me would describe me as interesting, unique, creative and good hearted. But really, I'd say I'm a pretty simple guy and I just love to entertain.
Originally from Washington D.C, I was blessed to start my career in my hometown, which is difficult to do in this industry. From Washington D.C., I went to Chicago, Phoenix, San Francisco, and finally landed here in Omaha and I'm excited to be here! Omaha is a very special place.
I also have a major sneaker collecting problem which could be why I'm still single LOL.
---
Follow Julian on the Radio on Facebook: @julianontheradio
Follow Julian on the Radio on Twitter: @julianondaradio
Follow Julian on the Radio on Instagram: @julianontheradio
Follow Julian on the Radio on YouTube: @lessthanzero
---