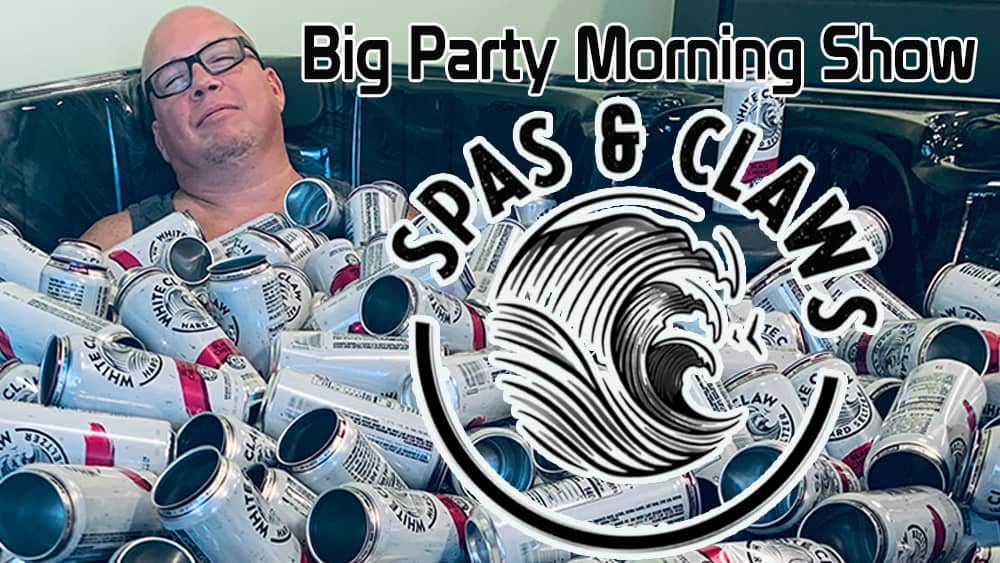 ---
Big Party may have a slight obsession with White Claw…after all he's personally responsible for more than half of all sales across the Metro (fact or fiction…you be the judge)…he lives the White Claw way of life…and wants you to as well!
Channel 94.1, White Claw Hard Seltzer and Home Innovation Spas are getting you properly prepared for the winter ahead by defrosting you now with YOUR OWN SPA!
Big Party has collected all the White Claw Hard Seltzer cans from his weekend parties (just since the end of summer…and we know that's only been a few weeks)…and before he puts them out for recycling, he filled a 6-person hot tub at Home Innovation Spas with 16 ounce cans (all empty unfortunately). You just need to guess how many cans are in the hot tub and YOU WIN IT!  We know you're trying to do the math…4 weekends…12 cans a day…throw in some friends….heck there may be close to 5,000 (hint it's actually under 5,000)  cans in the hot tub with him!
Listen to The Big Party Morning Show at 7:00 AM and 9:00 AM to call in and make your best guess or  you can stop by Home Innovation Spas at 13813 Industrial Road in Omaha to try and count them…swing by one of our White Claw Hard Seltzer Stops and make a guess or just enter below!
---
---
This contest is expired.