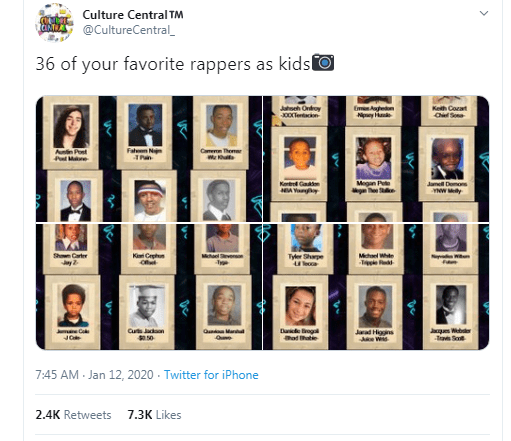 Hip-hop fans had fun when yearbook photos of their favorite rappers popped up on Twitter over the weekend. @CultureCentral_ posted photos of Post Malone, JAY-Z, Travis Scott, and many more.
Fans quickly pointed out that the picture of T-Pain was actually Lil Jon and French Montana reminded them of "Sid," the sloth in Ice Age.
Other questions that needed answers were how Future looked like Pharrell and why 50 Cent's name was printed as "$0.50" on his image.
CREDIT: TWITTER CULTURE CENTRAL
36 of your favorite rappers as kids pic.twitter.com/m3pjlypFaB

— Culture Central™️ (@CultureCentral_) January 12, 2020