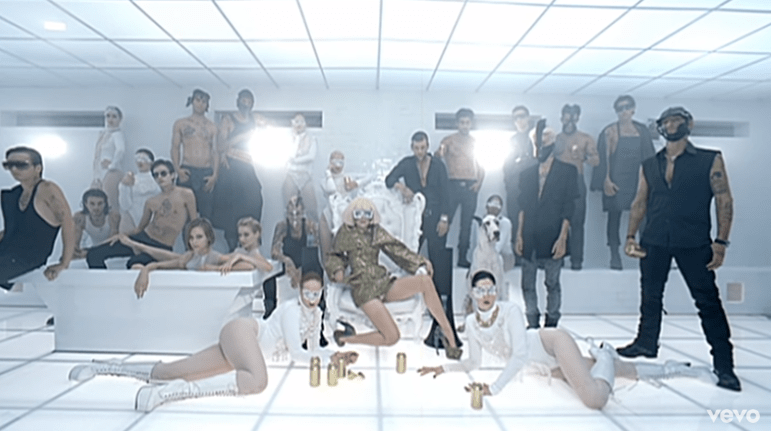 Fans waiting on Lady Gaga's album, "LG6," got a pleasant surprise as a new track called "Stupid Love" leaked online.
Twitter was buzzing about "Stupid Love" after the song released in the middle of the night. Fans who heard the track compared it to Gaga's earlier hits which have more of a synth-pop vibe.
Twitter user @WeGaggingOnGaga tweeted: "It's 4:45 am and I'm dancing FURIOUSLY around my room to this leak!!!! Man, that DISCO BEAT in the chorus – IS EVERY DAMN THING!!! If this is, in fact, the lead or even the promo track – miss thing better be DANCING HARD in the Music Video!!! #POPGA #StupidLove"
"If this Gaga new single leak is real then Stupid Love is an absolute anthem and one of the best things she's EVER done! #StupidLove #Gaga," another user tweeted.
Gaga's team quickly removed all song links online so you probably won't find it anywhere now, but hopefully, Gaga continues with the plan to release "Stupid Love" on February 7th.
CREDIT: LADY GAGA YOUTUBE