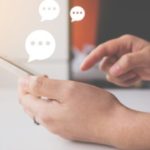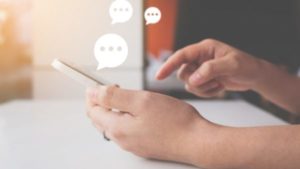 This week we dive into random and some very specific questions from Twitter users.
Could a lot of their questions been answered with a quick *click click* on Google yes but where's the fun in that?
Here are the top 10 Best Tweets of The Week. Fan reactions, thoughts, and tweets that made me real life "Laugh Out Loud".
We all love a good laugh and you'll be amazed by how funny people on Twitter can be in 280 characters or less.
You can always tweet our Night Show Host, Kayla at @itsKaylaMo your favorite tweets EVERY WEEK.
Finished my shower wondering
If a broken heart had a sound or a volume what would it be and how loud?
Note: Even though silence is the killer sound of a broken heart I still wonder. #Question

— ᴛʜᴀʟᴊᴀ (@Thxljx) June 16, 2020
[#Random #Question] – Which body part do you wish you could detach and why?

— Stream Caster (@stream_caster) June 16, 2020
Your Ex is getting married and you're the DJ, what song you playing first?😂🤔🤣
.
.
.
.
.
.
.#classic #rnb #rapper #musician #rap #music #hiphop #question #success #culture #followme #f4f #question #inspire… https://t.co/2tYSjuOyyh

— codefortheculture (@code4culture) June 16, 2020
Why every Netflix movies have between 1 to 5 minutes of silent scenes? Shots of building, streets, sky, flowers etc.@netflix @NetflixUK#Netflix #Question #Movies

— CM PUNK (@TheAwesomeOne_1) June 16, 2020
If your mom's sister is your aunt
What is your grandma's sister called?#question #questionsandanswers #familyquestion #Ellen

— Benjamin Malkin (@kingx_xben) June 16, 2020
Is emotion a condiment?#question

— David Starzynski (@sfourstarz) June 8, 2020
Microsoft is not the #answer. Microsoft is the #question. NO is the answer.

— Ashot Nalbandyan (@Ashot_) June 5, 2020
How do you eat your corn on the cob? #question #authorlife #summer pic.twitter.com/QdwaG5dMHP

— Jessica Jayne (@JessicaJayne13) June 14, 2020
I haven't been on Twitter in like 6 years… what do we do on here? #question #seekhelp

— TAYYY (@QUINNTAYYY) June 15, 2020
For zoom video calls does anyone else notice bookshelves are the default background. Is it to demonstrate intelligence, or show off book collection? Is it insecurity or pride? #questions

— Taib (@taiboyce) June 15, 2020
Would you rather have more time ⌚ or money 💲?#wouldyourather #fun #games #questions #ainsleyross #influencer #templates pic.twitter.com/UmLlmT9GyT

— Ainsley Ross (@IAmAinsleyRoss) June 9, 2020
All tweets were found at random while scrolling the top and latest tweets tab on Twitter.
Photo Credit | iStock by Getty Images