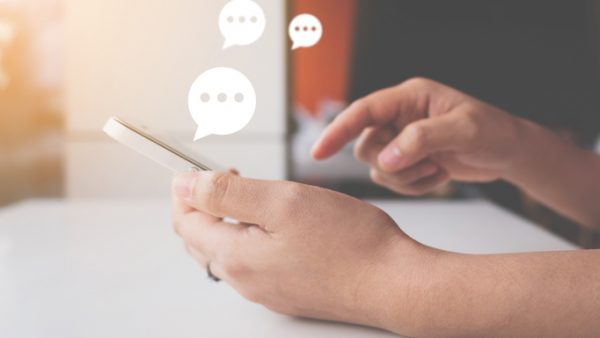 A good laugh came about this trending hashtag, #BackInMyDay. It reminds us of those awkward family dinners during the holidays or exaggerated moments in an older relatives' life.
Example, "Back in my day, I hiked up the tallest hill during a snowstorm just to get to school" stories. Sure, you've heard similar ones. This weeks Best Of aren't all that embellished. Some are things you may actually miss.
Here are the top 10 Best Tweets of The Week. Fan reactions, thoughts, and tweets that made me real life "Laugh Out Loud".
We all love a good laugh and you'll be amazed by how funny people on Twitter can be in 280 characters or less.
You can always tweet our Night Show Host, Kayla at @itsKaylaMo your favorite tweets EVERY WEEK.
Check out Kayla's top picks:
Rotary phones #RemindsMeOfMyChildhood#BackInMyDay we used phones to make phone calls.

— Darth Papa Bear (@bear_e) June 19, 2020
Remember when Pizza Hut pan pizzas were basically a goddamn culinary delicacy? They'd bring them out in a real fucking skillet that was piping at about 700 degrees Fahrenheit right as your third song kicked in on the jukebox after you'd played a game of Galaga. We were kings. pic.twitter.com/G7dQBRd3qQ

— Super 70s Sports (@Super70sSports) June 20, 2020
Before texting and driving we had 'trying to read printed Mapquest directions' and driving. #Showerthoughts #backinmyday

— Whitney Greene (@whitneygreene) June 20, 2020
Explaining to the apprentice about cassettes, CD players and the revelation of the Dual Shock CD player 😂 these kids don't know the struggles 🤣 #luxuries #backinmyday

— CFCdanny (@danjordan4) June 22, 2020
Watching the Earnhardt vs Gordon special on during this weather delay and all I can think of is man, I miss that era of racing and I also miss it when the front bumpers weren't sealed to the track. That's how stock cars should look. #BackInMyDay #NASCAR

— Joey Barnes (@JoeyBarnes85) June 22, 2020
Scrolling a tablet in the morning just doesn't have the same feel as flipping through the newspaper. Now where is that crossword app? #dadthoughts #possumdad #oldschool #backinmyday

— possum dad (@ogpossumdad) June 3, 2020
Are these a collectors item yet? #oldschool #rememberwhen pic.twitter.com/35FCizbsl8

— Brad Rosa (@BradRosa_OCPS) June 24, 2020
#RememberWhen people used to pick up the phone and actually speak into it? I miss those days.#boredinthehouse #ShelterInPlace

— Lisa Myers (@ElsinoreHomes) June 24, 2020
Who remembers the app Yik Yak? When did that stop being a thing? Lol #yikyak #backthen #rememberwhen

— Lacee Pogue (@laceep45) June 14, 2020
Skepta – Back then artwork by me #skepta #backthen pic.twitter.com/1lhKDDwG52

— _Shane_ (@RedHeadShane_) June 7, 2020
All tweets were found at random while scrolling the top and latest tweets tab on Twitter.
Photo Credit | iStock by Getty Images