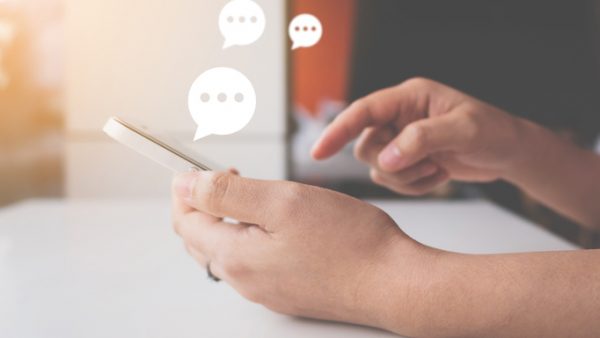 Never knew Twitter users were 100% okay with pouring out their odd, strange and weird confessions for all to see. But it's safe to say these will give you quite the laugh. To be honest, some of these are beyond relatable.
Here are the top 10 Best Tweets of The Week. Fan reactions, thoughts, and tweets that made me real life "Laugh Out Loud".
We all love a good laugh and you'll be amazed by how funny people on Twitter can be in 280 characters or less.
You can always tweet our Night Show Host, Kayla at @itsKaylaMo your favorite tweets EVERY WEEK.
Check out Kayla's top picks:
You know, weird confession. But my wardrobe hasn't been updated properly since I was in my teens. Truth is I don't really know my style or how to dress for it. I also am extremely frugal and buy boring basic items in the same style I've been buying for years.

— snugglestream (@snugglestream) July 14, 2020
Alright, I have a confession to make, because apparently this is weird.

I cook chicken patties in the toaster. 🍗
They just taste better that way!

— Kadybutt (@Kadybot) July 14, 2020
Weird confessions…drop em. 👇🏾

I'll start….I always afraid someone is gonna rear end at the drive thru. pic.twitter.com/r3O1dCRAOM

— Lecrae (@lecrae) July 9, 2020
Weird small confession, for years I thought shallots were a type of shellfish

— Cutebold (@dahwchooa) July 14, 2020
i have a confession… i don't like strawberries but i love them in every other way and i feel bad but i have a weird memory associated with them that makes me uncomfy

— jam ✿ 𐐪𐑂 (@catrapop) July 14, 2020
Weird confession: YouTube started when I was in 3rd grade, and so my parents and I didn't really know what you could find on the internet (it was pretty much only used for emails then), and I ended up accidentally finding a jumpscare, which traumatized the hell out of me.

— pat (@woodlake_pat) July 14, 2020
Confession: I was secretly gonna make and only fans but my application got rejected pic.twitter.com/ZJCrbjbxA5

— The Girl With The Weird Name (@eeeseeees) July 14, 2020
a weird confession but I loveeeeee baby bumps! I just look at women with baby bumps and am like 🥺

— Britt ✨ (@BritTreadway) July 14, 2020
i have a confession i'm grade 8 i had this rly weird facination with the bee movie and memorized the script and everything and it was my only personality trait and i was the bee girl and it still haunts me to this day

— j*rina (@jrnalll) July 14, 2020
Weird confession
Every time I take a straw out of the wrapped I have to blow in it before I put it in my drink

— lex (@alexisbrehanna) July 14, 2020
weird confession but when i cant sleep the only thing that works is foreign language asmr. i like soothing voices but if i can understand what they're saying i focus too hard on listening and then cant sleep djdjdj

— my parallel dimension my rules (@tempestrune) July 13, 2020
All tweets were found at random while scrolling the top and latest tweets tab on Twitter.
Photo Credit | iStock by Getty Images