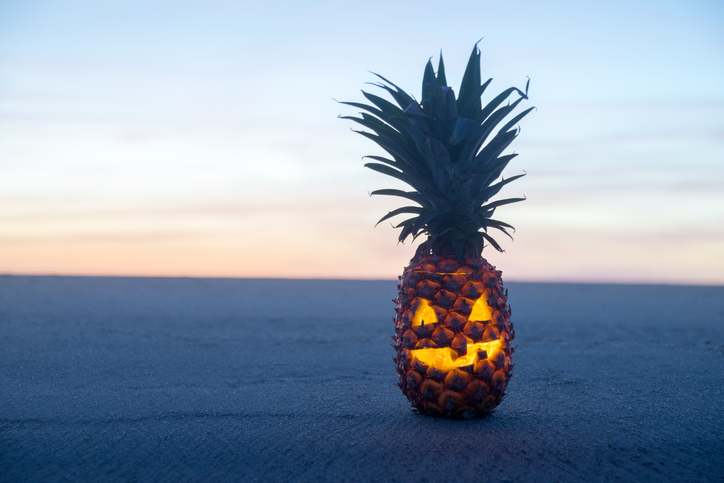 New trend alert! Pineapple Halloween lanterns are now a thing. We can add this to our DIY craft list right between the 'Halloween Wreath' and 'Doll in The Hall' projects.
You can add a twist to your spooky décor by adding a pineapple carving to your pumpkin elements.
The process is like pumpkin carving. However, you won't get seeded treats and pumpkin mush. You'll get sweet pineapple instead.
Want to give it a go? Check out the videos below.
Photo| iStock