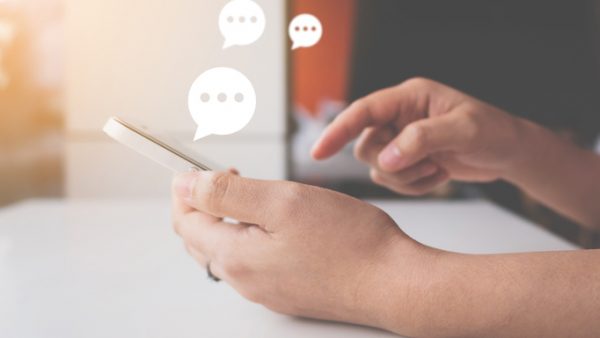 This year, as always, September 11th comes with remembrance. For those who survived the attacks and for those who didn't survive. For the families of first responders who did all they could for their country. The grief and anger may never go away. It's okay to take a step back and pause for a second to remember.
Here are the top 10 Best Tweets of The Week. Tweets that share thoughts, reflections, and tributes of that moment that changed the world.
You can always tweet our Night Show Host, Kayla at @itsKaylaMo your favorite tweets EVERY WEEK.
Beautiful city NEVER FORGET #NeverForget #nyc #September11 #lighttribute pic.twitter.com/hNNYe1g64G

— MBB (@scoops526) September 5, 2020
This seems early – one week before 9/11 – but it must be the Tribute in Light.

Here in New York these things always drive you to reflection, even after almost two decades. But we said we'd never forget and we haven't.#TributeInLight #iLoveNY #September11 pic.twitter.com/gGEMcJwJwt

— East Midtown NYC (@EastMidtownNYC) September 5, 2020
"Never Forget September 11"

(posted five days early) https://t.co/NAhsJiVsXL

— Greg Method (@gregmethod) September 8, 2020
It's only 5 days away- September 11. Amidst all we are going through-we can never forget.

— cebrazil (@cebrazil) September 7, 2020
May we never forget the sacrifice of so many. Photo by our Public Information Officer Justin Derevyanik @justinhfd126 please share and feel free to use this photo to remember all lost on 9/11 #September11 pic.twitter.com/pZTd8kDKlc

— Hackensackfirenj (@HackensackFDNJ) September 7, 2020
On Friday, September 11, in rememberance of 9/11 go outside, with you community and wave and american flag. Never Forget. #NeverForget #9/11

— Timid Gamer (@gamer_timid) September 3, 2020
The victims of the September 11 attacks are remembered in memorials across Ireland. 😔 https://t.co/nyw0f9cBtJ #NeverForget911 #worldtradecenter

— IrishCentral (@IrishCentral) September 8, 2020
WE REMEMBER 9/11. WE ARE ALL #PATRIOTS 🇺🇸 pic.twitter.com/bme2nXQTDF

— Westside High School (@WestsideHS) September 6, 2020
A stunning memorial of lights. I'm always humbled living here and remembering this tragedy #nyc #September11 pic.twitter.com/VOad5ArRkx

— Bryan Lehner (@bryanlehner) September 3, 2020
Buildings around the 9/11 Memorial are hanging US flags ahead of Friday's 19th year anniversary. #911Anniversary #September11 #911memorial pic.twitter.com/b2syKYsDOi

— Nico Maounis (@nicomaounis) September 8, 2020
Each day this week in remembrance of the attacks of September 11th 2001, we will be highlighting women heroes who put others before themselves that day, some giving the ultimate sacrifice.

This year and every year, #weremember911#womenof911 #GodblessAmerica #neverforget pic.twitter.com/3iHKhI0dG8

— CBL Center for Conservative Women (@cblwomen) September 8, 2020
All tweets were found at random while scrolling the top and latest tweets tab on Twitter.
Photo Credit | iStock by Getty Images