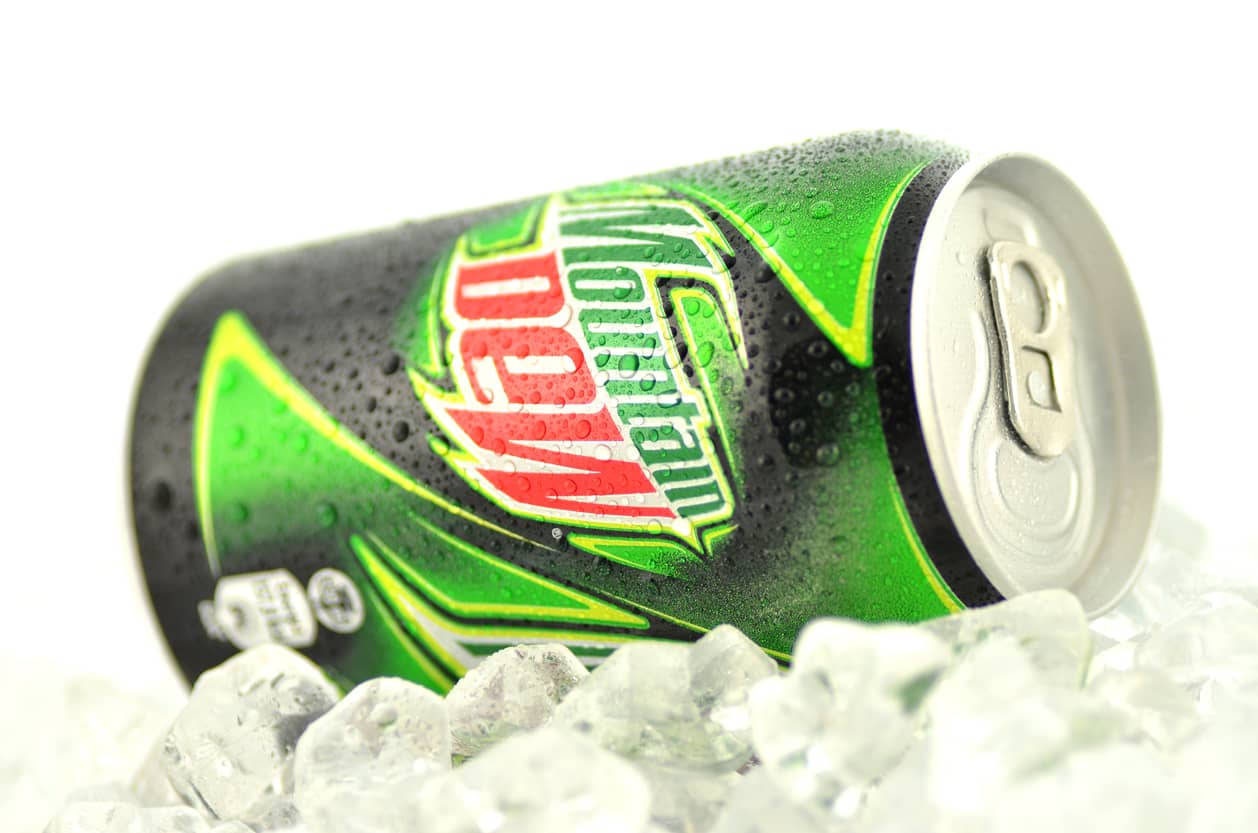 The soda brand is celebrating their 80th birthday by releasing its first-ever Mountain Dew cookbook.
'The Big Bold Book of MTN Dew Recipes,' is a "compilation of fan-made, fan-inspired, and fan-favorited creations from some of the most imaginative culinary minds on the planet," with over 90 pages and 50 recipes "ranging from the quick and easy two-ingredient cupcake treats, to the advanced Code Red Brisket that will entice any BBQ pitmaster."
The cookbook will include six chapters of recipes with playful names like "Bada$$ Breakfasts," "Dippin' with Dew," "Dew Does Dinner" and more. And what you will find is everything from grilled cheese to Dew infused pickles. There's even cross branding with PepsiCo and Cheetos.
"The relationship between MTN DEW and our fandom is the most exciting partnership, and we've continued to draw inspiration from these amazing people and to try to pay back the love they show us every single day," Nicole Portwood, the brand's vice president, marketing, said in the announcement. "Our fans have been creating delicious, outrageous, and genuinely mind-blowing recipes with MTN DEW for years. In many ways, this is the long-overdue love letter to those beautiful edible creations and the people behind them. We're honored to share these recipes with the world in our first-ever curated cookbook!"
'The Big Bold Book of MTN Dew Recipes" is set to make its big debut in the newly launched Dew Store the week of November 16 for a limited time only.
Photo| iStock