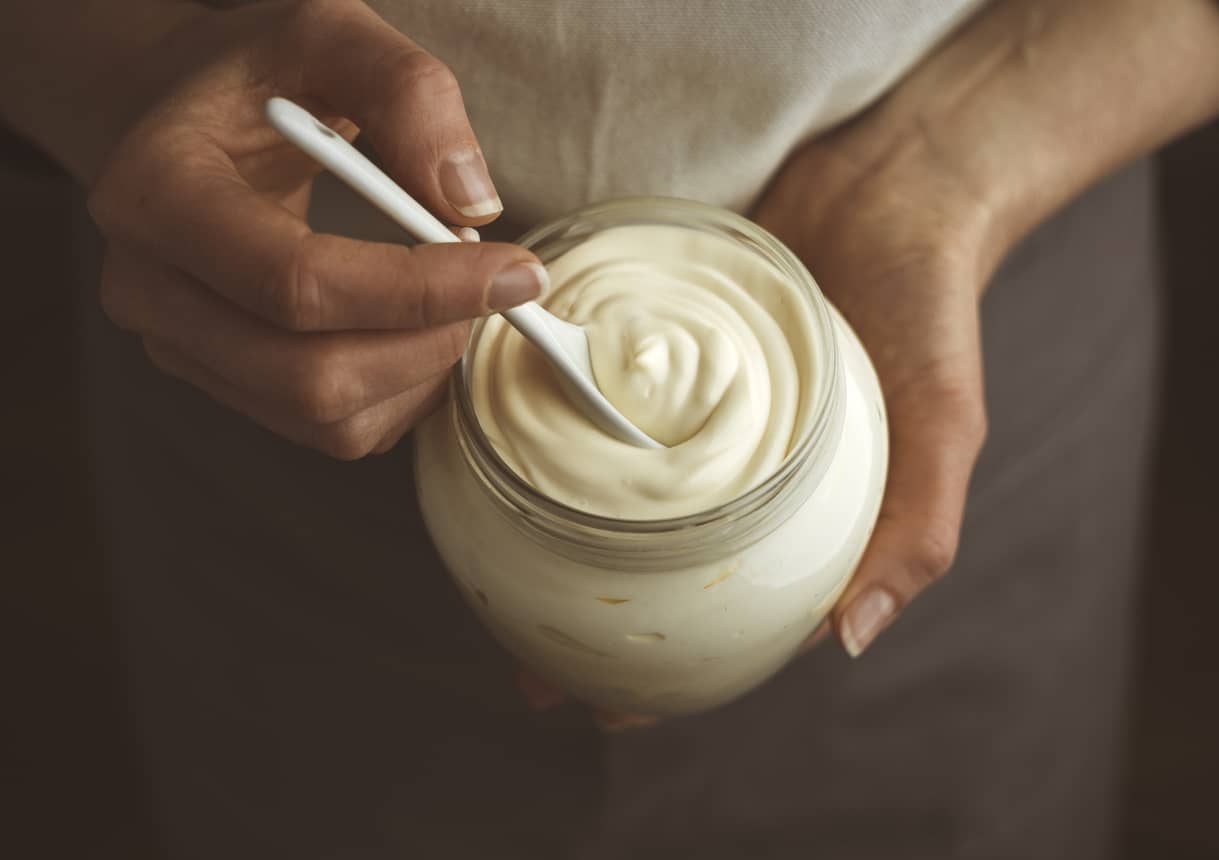 Marissa Helms and David Mayo of Chattanooga, Tennessee recently got married and had a mayonnaise themed wedding.
"When Marissa Helms and David Mayo first met in 2015, they knew it was destiny that brought them together. After all, with the last names Helms and Mayo, it was simply a perfect match," according to a statement provided by a Hellmann's representative.
How did this "perfect match" meet? Well, Helms was moving into her apartment in Kentucky that Mayo was moving out of. However, Mayo wasn't leaving forever because he still had friends in the building and visited regularly. The pair kept seeing each other in passing.
According to Food&Wine, Helms and Mayo got married on Saturday, October 24 in North Carolina. Even Hellmann's sent the two newlyweds matching bomber jackers and a mayonnaise jar shaped cake from a local bakery. But the gift that stood out the most a year's supply of Hellmann's Mayonnaise.
"With the last names Helms and Mayo, it was simply a perfect match." https://t.co/mrGWBPLciH

— Food & Wine (@foodandwine) November 5, 2020
Photo| iStock