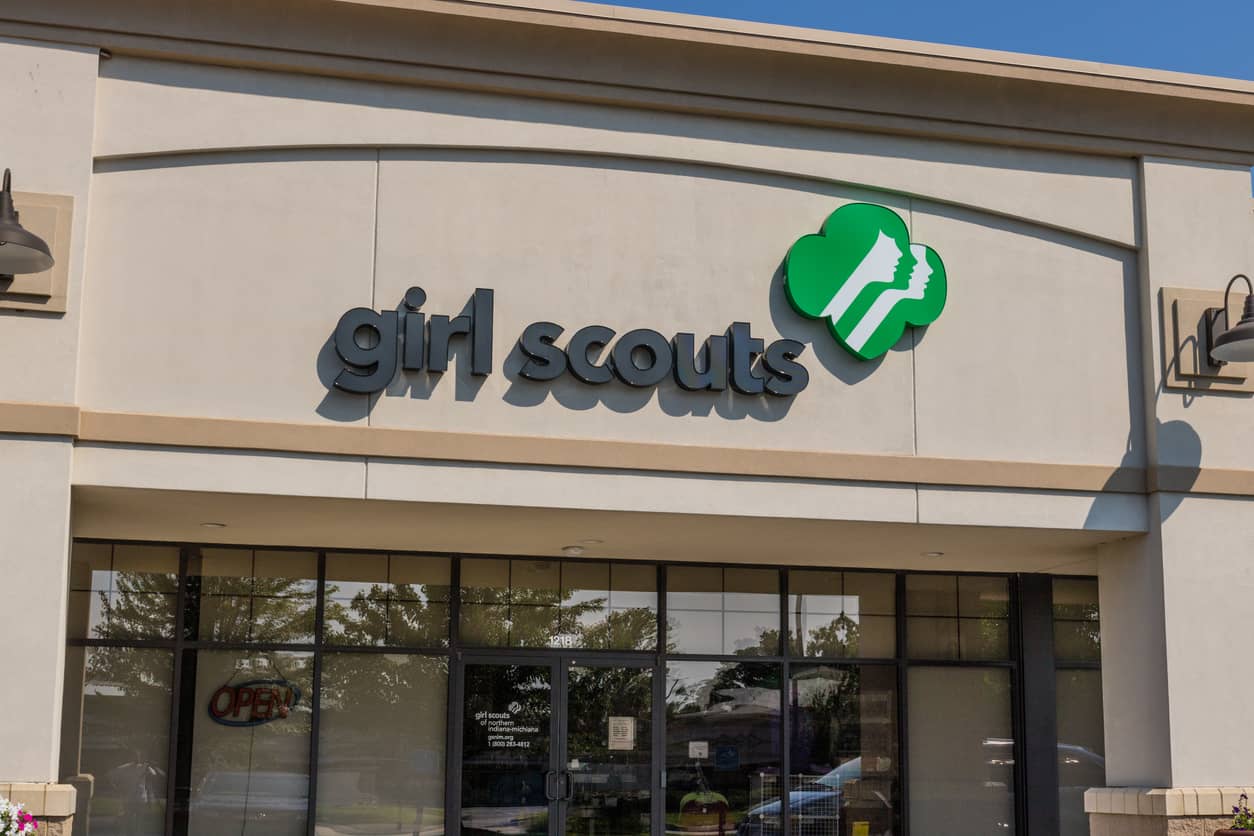 Many troops throughout the U.S. have reported slower sales this year, resulting in, you guessed it, leftover boxes of Girl Scout cookies.
The Metro Atlanta Girl Scouts say they have around 720,000 boxes of cookies stacked in a Georgia warehouse—about $3 million worth of Caramel De-Lites, Trefoils, and Peanut Butter Patties that are unsold because of coronavirus-related challenges. "It's a lot of cookies," Girl Scout Najya Robinson told WSB-TV. "I did not know there was this many cookies left over."
Although the Girl Scout Council of Greater Atlanta said it initially saw a 150-percent increase in their online cookie orders, that bump wasn't enough to cover the decrease in the number of in-person sales. "Girl Scout cookies, in a normal year, would not be sitting in this warehouse, Amy Dosik, the CEO of the Girl Scout Council of Greater Atlanta, told the outlet. "What we didn't anticipate is how many fewer girls would set up cookie booths and go door to door to sell."
The decrease in cookie sales could affect what the Girl Scouts are able to do later in this year: Dosik explained that all that cookie money is used for local service projects or to cover the cost of sending some scouts to summer camps. "For us, as a Girl Scout Council, it means not being able to support as many girls in the program," she told 11 Alive. "One-third of our families have told us that COVID has impacted the financial things they're able to do in Girl Scouting. And so cookies power girl adventures all throughout Metro Atlanta."
This is just one of many troops in the same cookie dilemma. The Girl Scouts of New Mexico Trails held a one-day pop-up sale to help them with their 22,000 box surplus, and the Girl Scouts of Gulfcoast Florida said their sales were down by 13 percent this year. "Usually we have 80-90 [cookie] booths a year," Troop 284 co-leader Michael Tiso said. "This year we got 20." And Girl Scout Troop 128 in Greeley, Colorado donated 59 cases—more than 700 boxes' worth—of unsold cookies to the teachers and school employees in Greeley-Evans School District 6.
If you are craving some cookies from your favorite local Girl Scouts and want to show support, you can always use the Girl Scout Cookie Finder to find the closest cookie seller near you. Including those are still accepting online orders.
THIS SATURDAY (May 1): Come see us at three different locations to stock up on Girl Scout Cookies!

Photo| iStock