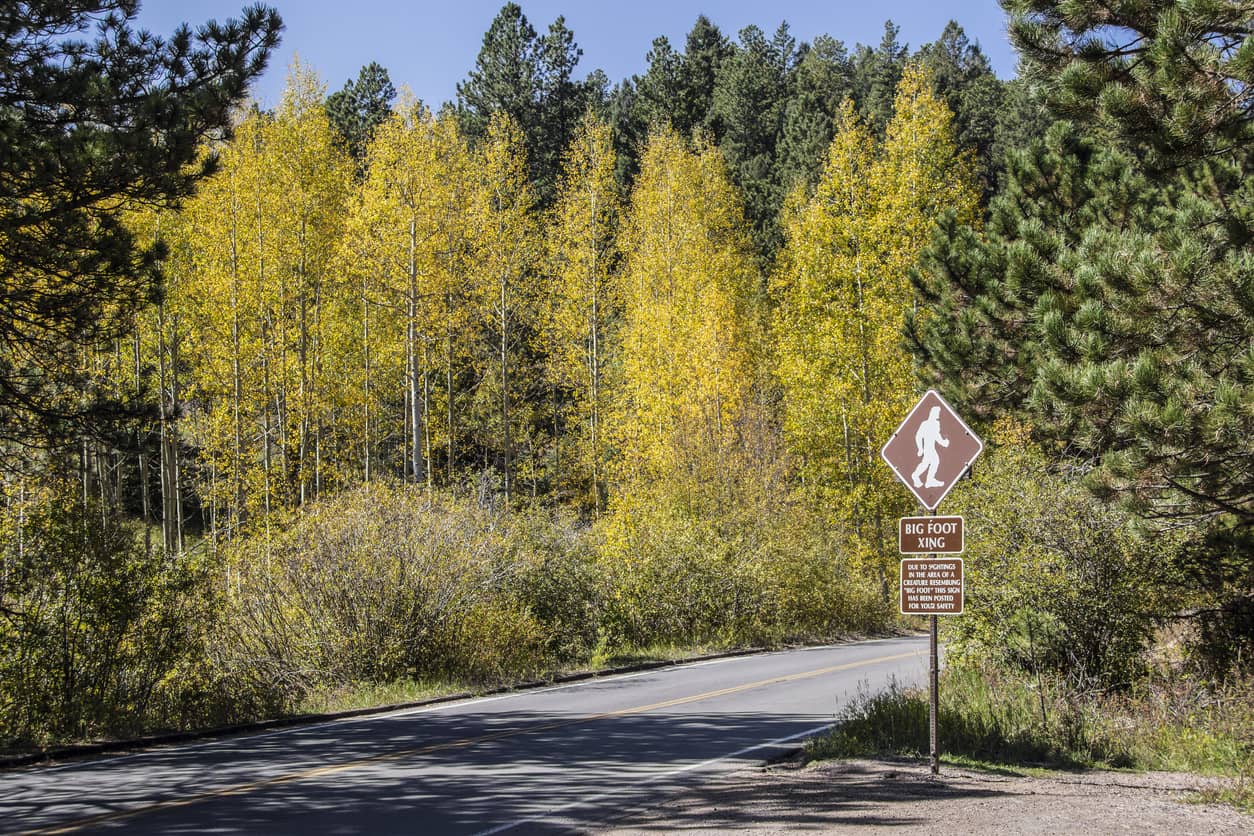 Back in January the Oklahoma state legislator J.J. Humphrey introduced a bill that would have created a designated Bigfoot hunting season in his state.
Though the bill failed to move forward out of committee. It got a ton of people talking and caught a lot of attention.
According to Oklahoma News 4, Humphrey said the exposure his bill received did exactly what he wanted it to do, and has promoted interest and tourism in Southeast Oklahoma.
Just last week, Rep. Humphrey provided an update on those efforts and indicated that a TV show about searching for Bigfoot is now being filmed in the area. There is also a $3 million bounty for anyone who can prove Bigfoot is real without harming the creature.
"We don't hunt Bigfoot. Nobody wants to harm Bigfoot. We're going to do a live, humane capture of Bigfoot."

"We're extending this beyond just our region and throughout the state. We're wanting the whole world to come to southeastern Oklahoma, to the state of Oklahoma and get involved in our bounty, Oklahoma bounty, Bigfoot bounty.

So, we're excited to invite the whole world to come and participate."
The most vocal opponent of the previously proposed Bigfoot hunting season was D.W. Lee from the Mid-America Bigfoot Research Center. He claims the species is:
"A mix between an orangutan and a human. I've had 26 encounters that I can say was actually a Bigfoot."
Humphrey has reportedly been working with state tourism officials to develop a promotion campaign focused on Bigfoot that includes license plates, decals, an annual commemorative tracking license as well as a new tourism focused map of the region to show visitors the best route to take to spot Bigfoot while simultaneously promoting local businesses.
Any profits generated from the new Bigfoot tourism campaign will be used to maintain the state's lakes, parks and other infrastructure.
As for the $3 million bounty, $2 million of that is being offered by a Hollywood film company with plans to film a Bigfoot movie in the area, and the rest has been made through private donations.
Humphrey's initial proposal suggested the state set aside a $25,000 bounty for Bigfoot's capture, but state funding is no longer necessary thanks to outside interest in the idea.
Thoughts on this?
Photo| iStock