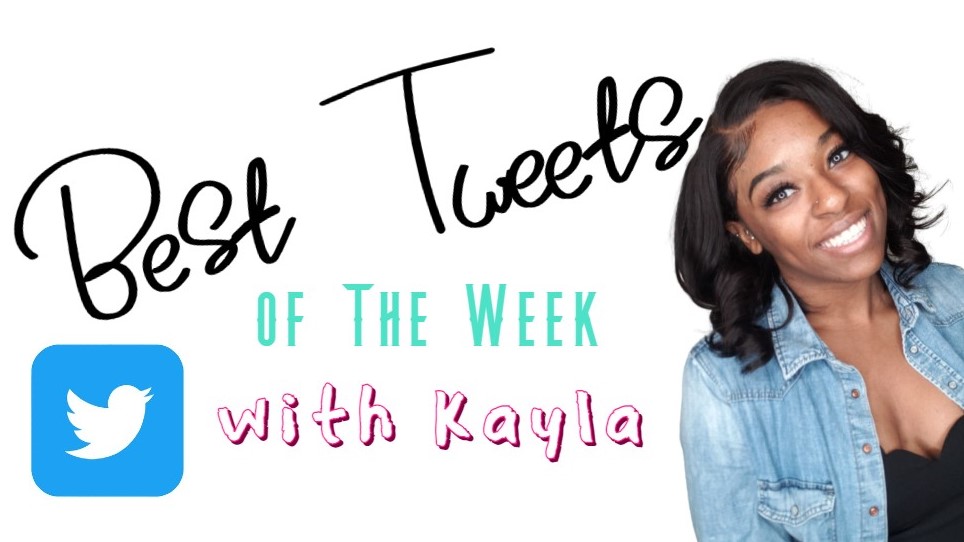 I'll give you something to "Croc" about! Clearly, someone watches too much 'Bob's Burgers'.
This week 'Best of' tweets are brought to you buy the viral photo of the 'Stiletto Crocs'. Who knew so many people were interested in having a heeled Croc? So, let's see what Twiiter World thinks of all things 'Crocs'.
Here are the top 10 Best Tweets of The Week. Fan reactions, thoughts, and tweets that made me real life "Laugh Out Loud". We all love a good laugh and you'll be amazed by how funny people on Twitter can be in 280 characters or less.
You can always tweet Kayla at @itsKaylaMo your favorite tweets EVERY WEEK.
I know I did not just see some Crocs heels on my timeline… pic.twitter.com/dWvqXrqezv

— Perfectwurk (@perfectwurk) June 8, 2021
I rarely do this lol! But I customize crocs and wanted to show my work off on here too😁These are my Nicki Inspired crocs! Everything can be bought on my website! https://t.co/ZDpJTlSMiw pic.twitter.com/gbTZUcvOM5

— benjii (@__jbx) June 8, 2021
It's been a week now with my new crocs and I'm obsessed pic.twitter.com/CP5EnbvltZ

— amilfia (@paul_ruddd) June 7, 2021
After waiting/wasting 3.5 hours of my time…..
Not mad, just very disappointed and confused. #Crocs #diplo #diplocrocs pic.twitter.com/8T53FmmH1D

— J (@jaasassy) June 8, 2021
Just bought 5 pairs of green crocs pic.twitter.com/OgUbcvN3Ik

— BRYCE 'The CEO of Summer' W🥰LLMANN!!! (@TheBigAndSexy70) June 8, 2021
i just want the mushroom crocs pic.twitter.com/8pLcosKid7

— amanda⁷🐰 (@jjungoogies) June 8, 2021
I don't chase anyone… but for you? I'd put my crocs in sport mode baby

— 𝑆𝑛𝑜 6.17 🧞‍♀‍♊‍☃‍ (@SugaaSilk) June 7, 2021
How it feels waiting 40 minutes for some Crocs to drop pic.twitter.com/LTBfUt7svM

— The Bronze Kneecap (@CapperOfTheYear) June 8, 2021
my crocs are my favorite pair of shoes i have

— mae (@marco_e12) June 7, 2021
idc if i was the hypest beast ever im not paying $300 for yeezy crocs

— jaja (@JAJADOLLL) June 8, 2021
Agora é oficial, o crocs de salto existe e é da dona balenciaga! pic.twitter.com/KNEgJesMWu

— Diva Depressão (@DivaDepressao) June 8, 2021
All tweets were found at random while scrolling the top and latest tweets tab on Twitter.
Photo Credit | iStock by Getty Images