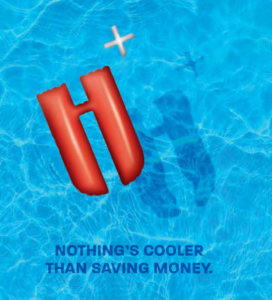 Summer is heating up and Hy-Vee has a great way for you to cool down. Well, cool down your wallet anyway. Keeping your body cool could happen when shopping inside your friendly neighborhood – air conditioned – Hy-Vee.
Sign up for a Hy-Vee Plus premium membership and get extra fuel savings every time you shop. The more you shop, the more you save at the pump, which is a great summer perk keeping the gas tank full with your around town summer adventuring!
Use your Hy-Vee Plus card at over 2,600 fuel stations across the Midwest. Hy-Vee's Plus card is also accepted at Casey's, Shell Stations, Sinclair Stations and KwikTrip.
With a Hy-Vee Plus Membership, customers get access to perks and lots of them!
As a Hy-Vee Plus member you can start enjoying the additional benefits and perks, such as free 2-hour express pickup (normally $9.95 per pickup), a 3-cent Fuel Saver reward on in-store or online transaction, exclusive deals, and more—at no extra cost.
An annual membership is just $99 and signing up is easy! Or if you want to try it out before committing to the full year, Hy-Vee has a new option: Pay just $12.95 per month to try the membership.
Just go to Hy-Vee.com/Plus to sign up or scan the QR Code on the Hy-Vee Plus signage at your Hy-Vee with your phone.