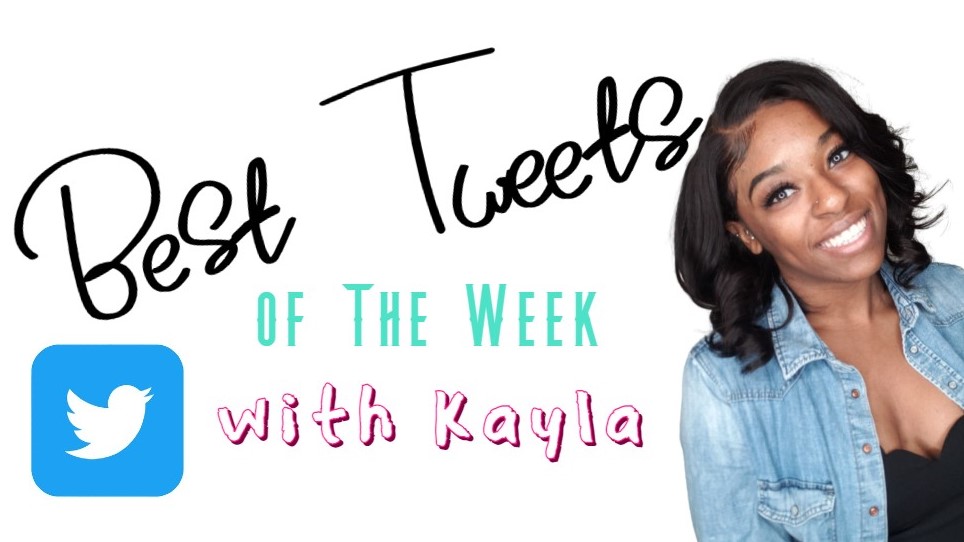 Trending on Twitter this week, #MyGrannyAlwaysToldMe.
We've all heard a tale or two from our dear old grannies and of course, Twitterverse had to celebrate it by sharing those memories or stories.
Here are the top 10 Best Tweets of The Week. Fan reactions, deep thoughts, and tweets that made me real life "Laugh Out Loud". We all love a good laugh and you'll be amazed by how funny people on Twitter can be in 280 characters or less.
You can always tweet Kayla at @itsKaylaMo your favorite tweets EVERY WEEK.
My Granny Always Told Me I Was Different & Gifted

— LongLiveRoy🕊 (@1kTurt_) June 29, 2021
My granny told me never say "bye" always say see you later❤💯

— MR . YKWTFGO ⭕️ (@PC_Mikeyyy) June 28, 2021
My granny always told me "laugh to keep from crying "…

— Southern Belle (@_KayBreezy) June 27, 2021
my granny always told me to treat the janitor like a boss cus Everybody plays a role to keep you from taking a Loss .💯🤝🏾

— T.I.C Lil King (@xxlilkinggg) June 24, 2021
#MyGrannyAlwaysToldMe To always smile at strangers. pic.twitter.com/R6iO9SiOGZ

— Mistress Malevolent (@MistressMalevo2) June 9, 2021
"Sometimes ya gotta fill your own sugar bowl honey, it's good for ya" #MyGrannyAlwaysToldMe pic.twitter.com/VhM726JEYG

— Ms. Winston Smith (@judenmarysmomma) June 9, 2021
#MyGrannyAlwaysToldMe to shake it till I make it. pic.twitter.com/J5OzRQEPZL

— Manual Mystique (@ManualMystique) June 9, 2021
#MyGrannyAlwaysToldMe if your Mum says no, come and ask me 😉 pic.twitter.com/sgrmzheGRk

— Myke Murphy (@MurphyMyke) June 9, 2021
#MyGrannyAlwaysToldMe
Have your priorities in order pic.twitter.com/DuGRqguQ6J

— JimmyN (@JZMNOB) June 9, 2021
#MyGrannyAlwaysToldMe Nothing. They were both dead before I was born. pic.twitter.com/SptHa4XqKJ

— Crustier and More Cynical Than Ever (@StillCrusty) June 9, 2021
All tweets were found at random while scrolling the top and latest tweets tab on Twitter.
Photo Credit | iStock by Getty Images