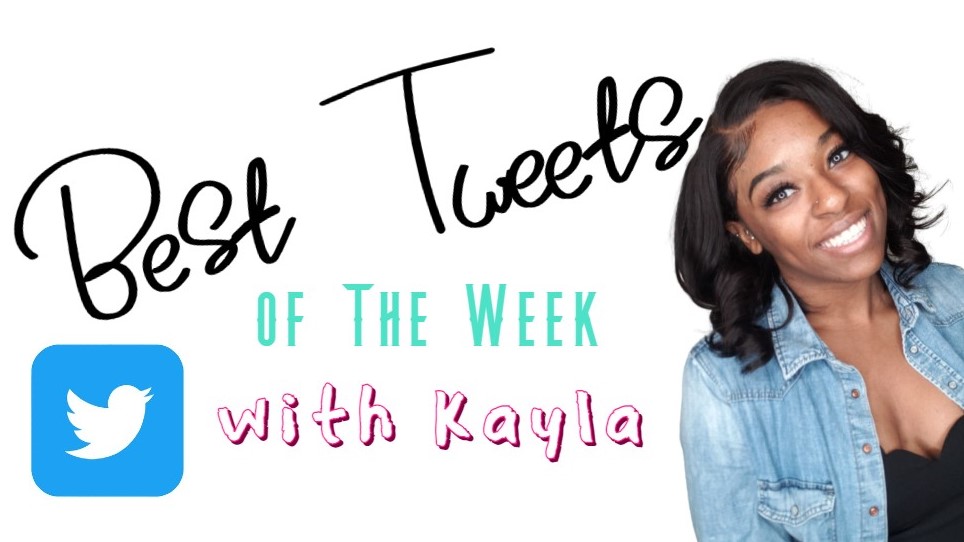 Hash tag "What If" started with Marvel Studios and of course turned into something much more on Twitterverse.
You already know the #WhatIf brought about some major creative tweets.
Here are the top 10 Best Tweets of The Week. Fan reactions, deep thoughts, and tweets that made me real life "Laugh Out Loud". We all love a good laugh and you'll be amazed by how funny people on Twitter can be in 280 characters or less.
You can always tweet Kayla at @itsKaylaMo your favorite tweets EVERY WEEK.
What if we all quit our jobs and just hangout

— Alex Peter (@LolOverruled) September 3, 2021
What if we just made it illegal to advertise jobs without listing the salary range

— Louisa 🌈👭 (@LouisatheLast) August 30, 2021
what if tattoos just randomly appeared on us at key transitional or monumental points in our lives and we had to figure out what they meant for ourselves

— 𝖘𝖕𝖆𝖈𝖊𝖖𝖚𝖊𝖊𝖓𝕺𝕲 (@obscuree_) September 3, 2021
what if we just didn't

— strawberryshortkates (@strwbrryshrtkts) September 6, 2021
okay but what if we just mind our business?

— M (@mybestofriend0) September 6, 2021
What if I just decided to not turn 24 this year

— lil yaki on the beat✨🌙 (@teriyakiJUULpod) September 7, 2021
picture thousands of people all standing up and saying "take me out to the ball game"

but what if i told you…they were already at the ball game pic.twitter.com/4w0fEdTP5h

— Ben Rosen (@ben_rosen) September 7, 2021
and what if i rewatch blue's clues https://t.co/NbINkteoeD

— claudette ☕️ (@h_ghlight) August 30, 2021
"What if everything in the world were a misunderstanding, what if laughter were really tears?" pic.twitter.com/LSWQGpDiwE

— גֶשפּנסְט (@Gespenstlin) September 7, 2021
Nobody:

My anxiety: what if the world you think you're living in is actually a simulation?

— Siri Apple (@OuSoumounTwop) September 7, 2021
All tweets were found at random while scrolling the top and latest tweets tab on Twitter.
Photo Credit | iStock by Getty Images