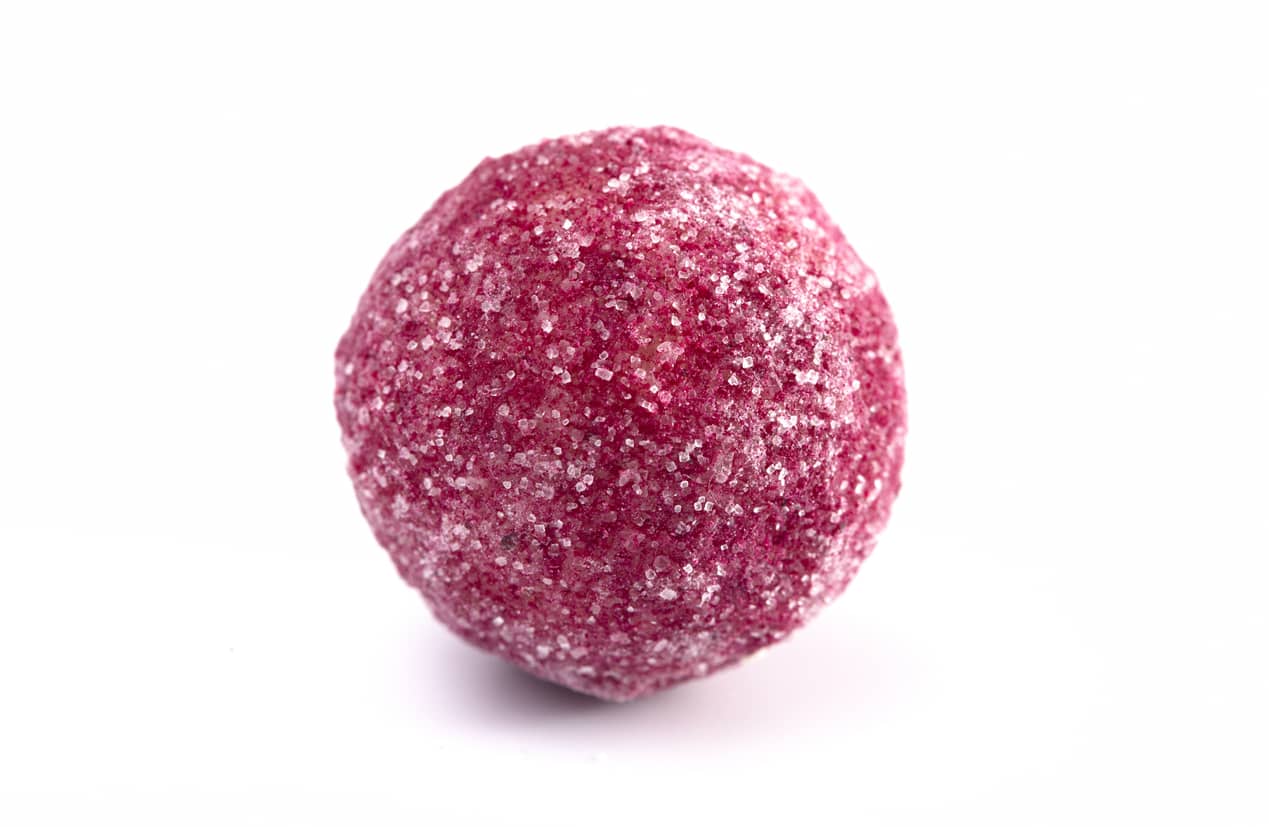 Taco Bell and Milk Bar have come together to introduce "Strawberry Bell Truffles." Combining the iconic Crunchy Taco shell and the New York-based dessert company's famous truffles, the duo has created a unique-yet-familiar treat.
A years-long concept in the works, the Strawberry Bell Truffle sees a vanilla cake bite studded with strawberry pieces and soaked in strawberry milk. The morsel is then filled with a sweet corn fudge center and coated with a sweet and slightly salty strawberry and sweet corn cake coating, and finally rolled in Taco Bell's Crunchy Taco Shell.
"A collab with our brilliant friends at Taco Bell has been on my bucket list for some time," said Christina Tosi, Chef and Founder of Milk Bar. "We white boarded ideas and R&D'ed to seemingly no end, but then the masterminds of our culinary team, led by VP, Anna McGorman, struck sweet gold with this unique dessert that packs such delicious flavor and is a true meeting of minds who love to color outside the lines. We're pumped for you to take a bite!"

"The Strawberry Bell Truffle is the first mashup of its kind to be served to consumers on a large, test scale from our brands. This one-of-a-kind truffle is the friendship-fueled fruition of a concept made possible by a mutual dedication to innovation," said Rene Pisciotti, Executive Chef at Taco Bell Corp.

"Christina Tosi and her culinary team worked closely with experts within Taco Bell's very own Test Kitchen on this collaboration, and we couldn't think of better partners to learn from and team up with."
Priced at $3 USD for a two-pack, the Strawberry Bell Truffles will be available August 4 till August 16, while supplies last, at Milk Bar's New York and Los Angeles flagship locations.
Who knows, maybe they'll bring it back closer to you.
Photo | iStock