SummitMedia Omaha Virtual Marketing Mixer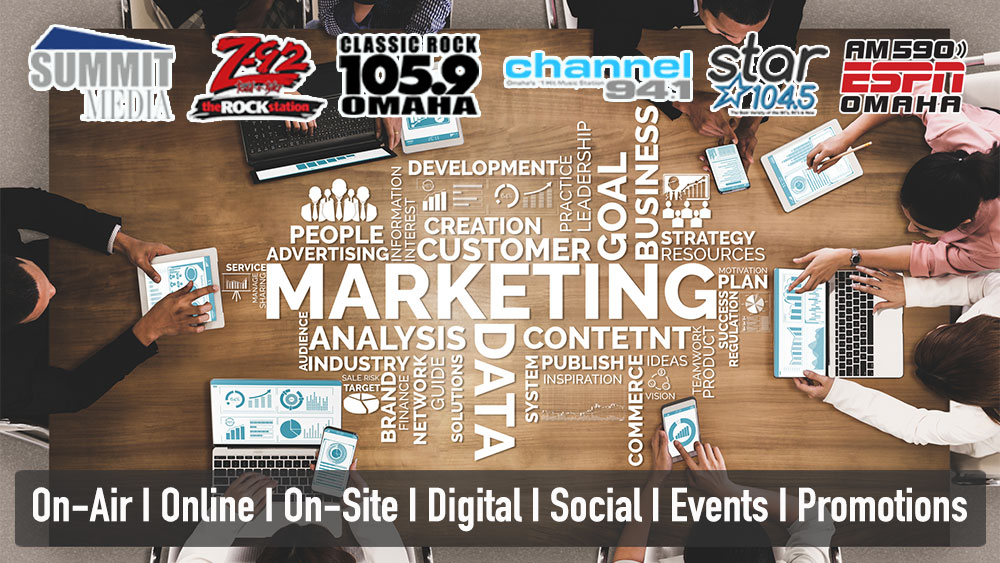 ---
SummitMedia – Omaha is looking for a skilled Marketing Strategy Lead that is passionate about driving results and generating growth for our clients. The ideal candidate naturally excels at relationship-building and earning people's trust. The Marketing Strategy Lead is essential to maximizing sales opportunities with new and existing clients through creative sales techniques and a well-rounded understanding of the marketplace.
A Marketing Strategy Lead is viewed as the clients' trusted consultant and primary point of contact. As part of a collaborative, team approach, the Marketing Strategy Lead will work with others to develop a strategy consisting of media planning, creative design, research, content development, web administration, and digital media. Building a level of trust and strong understanding of the clients' expectations, priorities, and preferences are essential in building a successful strategy.
---

---
We'd like to invite you to join our Virtual Marketing Mixer on Tuesday, March 16th. Learn more about SummitMedia's premiere radio stations in Omaha, explore digital marketing opportunities and ask questions about how YOU could grow a career with our group!
If you are unable to join us, please CLICK HERE to send us an email so we can contact you about career opportunities within SummitMedia – Omaha.
---