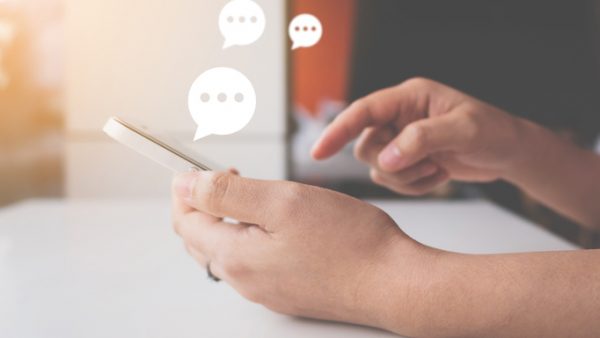 Happy Friday!
Fast food seems to be the topic of a good number of convos, from Taco Bell ditching some pretty popular menu items to places McDonald's adding a rival chicken sandwich to their list of noms.
Here are the top 10 Best Tweets of The Week. Fan reactions, thoughts, and tweets that made me real life "Laugh Out Loud".
We all love a good laugh and you'll be amazed by how funny people on Twitter can be in 280 characters or less.
You can always tweet our Night Show Host, Kayla at @itsKaylaMo your favorite tweets EVERY WEEK.
@tacobell has no idea how much harder they've made my life by getting rid of the Spicy Potato Soft Taco 😢

— 👼🏽DennisDaughter🥀 (@Ezjat_) November 13, 2020
working in the fast food for sO long rlly makes me not trust ordering icecream iykyk 😓

— br💫💫ke (@gipson_brooke) November 13, 2020
idk who needs to hear this but the McFlurry spoon is not a straw

— McDonald's (@McDonalds) November 12, 2020
People are eating Fast Food bc it's cheap & can survive a budget. You can feed a family of 4-5 off of Fast food. That $20 won't stretch nearly as much in a supermarket. Y'all "assume" to know these things yet practice willful ignorance for sport.

— Formally knwn as Nik (@_NikSpace) November 9, 2020
What #FastFood franchise came into existence when you were born?

For me – Burger King 1953 😮 pic.twitter.com/bOWiXtzDZa

— 🏔️NorCal🏔️ (@PopsinNorCal) November 11, 2020
if ur rude to fast food workers for no reason… i hope you get food poisoning.

— frida🧃 (@doboobie) November 9, 2020
on a scale of 1 to chicken fries, how'd your day go?

— Burger King (@BurgerKing) November 11, 2020
why are fast food condiments so much better than the ones you buy at the store.

— Ms.Yummy (@tarayummy) November 10, 2020
Chick fil a is the best fast food restaurant out there idc idc idc.

— TESSAMARIEEE🦋 (@tessamariee17) November 10, 2020
There's no place like Taco Bell.

— Taco Bell (@tacobell) November 10, 2020
All tweets were found at random while scrolling the top and latest tweets tab on Twitter.
Photo Credit | iStock by Getty Images