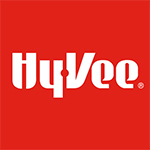 The holiday season is hectic and honestly, it can be kind of stressful. For a lot of people, this year has been A LOT so take it easy on yourself this December.
Let Hy-Vee take care of the nibbles for your next holiday gathering. No matter the size Hy-Vee has everything you need, no matter what size.
Hy-Vee is the place to get holiday trays! Sweet and savory – HyVee has a huge variety of trays for you to choose from.
Bakery cookies, candies, cheeses, meats, veggies, fruits, dips! They have it ALL!
You can pick up a pre-made charcuterie tray or go ahead an order a made to order tray.
Hy-Vee can even handle making the whole meal! With their pre-made holiday dinners all you have to do is heat and serve.
Check out all their great holiday offerings at www.Hy-Vee.com under "Shop" and then "Catering" or "Bakery"
However you are celebrating this year, here's to you and yours enjoying a happy and healthy holiday!