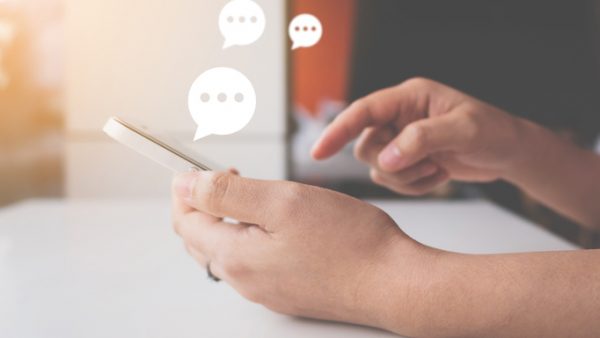 Happy Friday!
Earlier this week was #PortfolioDay. It's a day for artists and illustrators around the world to show their work. Twitterverse pulled out all the stops. Let's check out some artists.
Here are the top 10 Best Tweets of The Week. Fan reactions, thoughts, and tweets that made me real life "Laugh Out Loud". We all love a good laugh and you'll be amazed by how funny people on Twitter can be in 280 characters or less.
You can always tweet our Night Show Host, Kayla at @itsKaylaMo your favorite tweets EVERY WEEK.
Wassup beautiful people I'm a Nashville artist that mainly does digital art and painting 🥰 follow my IG page @artbyapollo for more #PortfolioDay pic.twitter.com/VlzrnJrjdY

— lil blues clues 🐾😤👉🏽👈🏽 (@_Apollo_Luna) January 12, 2021
Hi I'm Rodrick, an artist currently based in Memphis, TN. Happy #PortfolioDay ! pic.twitter.com/mliLedYV7B

— Rod (@rodpaints) January 12, 2021
Hello! I'm Cierra Ramsey and I'm a background artist based in Tennessee. I'm a recent SCAD grad and I'm currently looking for work opportunities!👍
✉️Email: cierraramsey@outlook.com
🌿website: https://t.co/6mcILp9Djp#Portfolioday #BackgroundDesign #bgpaint pic.twitter.com/ZVZYzNREge

— Cierra Ramsey (@lvl1artist) July 9, 2019
It's #PortfolioDay! I'm an illustrator based in Tennessee where I draw/live in a spooky old farmhouse. I love to celebrate the weird and wonderful as experienced through the eyes of a child! pic.twitter.com/HcxDhu81JJ

— Vivien Mildenberger (@vvmildenberger) July 14, 2020
#PortfolioDay Digital Artist from Nashville, TN pic.twitter.com/vNLRDCAnxH

— Vandy Savage (@rellsurf) January 12, 2021
Somebody said it's #PortfolioDay my name is Jordan(yeah) I take pictures(yeah) located in Knoxville,TN I'm a year into photography and only getting better here's my four favorite pic.twitter.com/WSPq5O3ReR

— Smoky (@SmokyDesertPics) January 12, 2021
I'm Jon Anderson, 27 year old Graphic Artist from Tennessee #PortfolioDay

Portfolio: https://t.co/zePrHKYyVu pic.twitter.com/ApzHpozPIq

— jon a. (@HlGHDEMAND) January 12, 2021
#PortfolioDay I make graphic designs about the Tennessee Titans and Minnesota Gophers on my IG accounts @gophertalk and @titanstalk_ ! pic.twitter.com/CaHUsA22LP

— Ronald Acuña Jr. Enthusiast (@gophertalk_) January 12, 2021
Hiya #PortfolioDay I'm Christy, a freelance artist based in Tennessee. Here are a few of my favorite recent works in two of my fav mediums. 🪱🍂🦋🪐 pic.twitter.com/xikttFCKCm

— 𝑪𝒉𝒓𝒊𝒔𝒕𝒚 𝑭𝒂𝒖𝒏 🦌 (@horrorandthread) January 12, 2021
*only the picture of the mural, not the mural itself* #nashville pic.twitter.com/mJOxC8npxS

— roger dat boiii (@RogerBoiii) January 12, 2021
All tweets were found at random while scrolling the top and latest tweets tab on Twitter.
Photo Credit | iStock by Getty Images