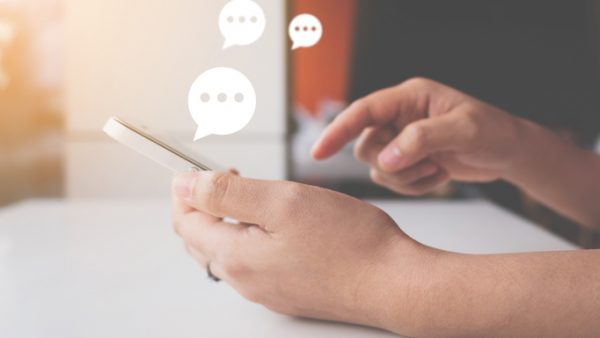 Happy GOOD Friday!
This weekend we plan to look our best by wearing our Sunday best! So, why not see what Twitterverse plans on getting into this Easter weekend?
Here are the top 10 Best Tweets of The Week. Fan reactions, thoughts, and tweets that made me real life "Laugh Out Loud". We all love a good laugh and you'll be amazed by how funny people on Twitter can be in 280 characters or less.
You can always tweet Kayla at @itsKaylaMo your favorite tweets EVERY WEEK.
Y'all got your Easter outfits ready?

— linda (@_ohmamaMIYA) March 30, 2021
Do I have 3 different outfits for Keelan to wear for Easter? Yes. Will he wear all of them? Absolutely 🙂

— Carley (@carleyjay99) March 30, 2021
Woohoo now for the extended Easter weekend to do… nothing 😐

— Danny Wan (@wannydan) March 30, 2021
Even though imma obviously be home Easter weekend, I have to get my hair and nails done by tomorrow. Get ready to sit pretty in the house 🤩

— Keke 🔥 (@KekeAphrodite) March 30, 2021
Nature way of reminding us that Easter is this weekend. pic.twitter.com/Xav13ICWxh

— tony amendola (@tmamendola) March 29, 2021
When it's your birthday weekend and Easter weekend but Grandpa STAYS throwing shade pic.twitter.com/whumQ5HKhI

— Lilli (@LillisMESSY) March 30, 2021
4 day week here we come. Happy to receive Easter eggs this week #Easter2021 #Goodfriday pic.twitter.com/ZyPktrep2w

— MOCSYear8 (@MocsYear8) March 28, 2021
Assignment due on Good Friday. I know Jesus wouldn't have approved of this if he was alive.

— tony1 savage 🗡 (@unfollowtony) March 29, 2021
my birthday on good friday this year, its gonna be a good friday 😂. pic.twitter.com/mhXXER0jN1

— taymoné. (@YooTeTay) March 29, 2021
Lady Gaga releasing Judas on Good Friday back in 2011 lives in my mind rent free.

— D ⚔️ (@dexjennings98) March 29, 2021
Do you remember the days when we all thought we would never survive cos the pubs closed on Good Friday!

— Irish History Podcast (Fin) (@irishhistory) March 30, 2021
All tweets were found at random while scrolling the top and latest tweets tab on Twitter.
Photo Credit | iStock by Getty Images